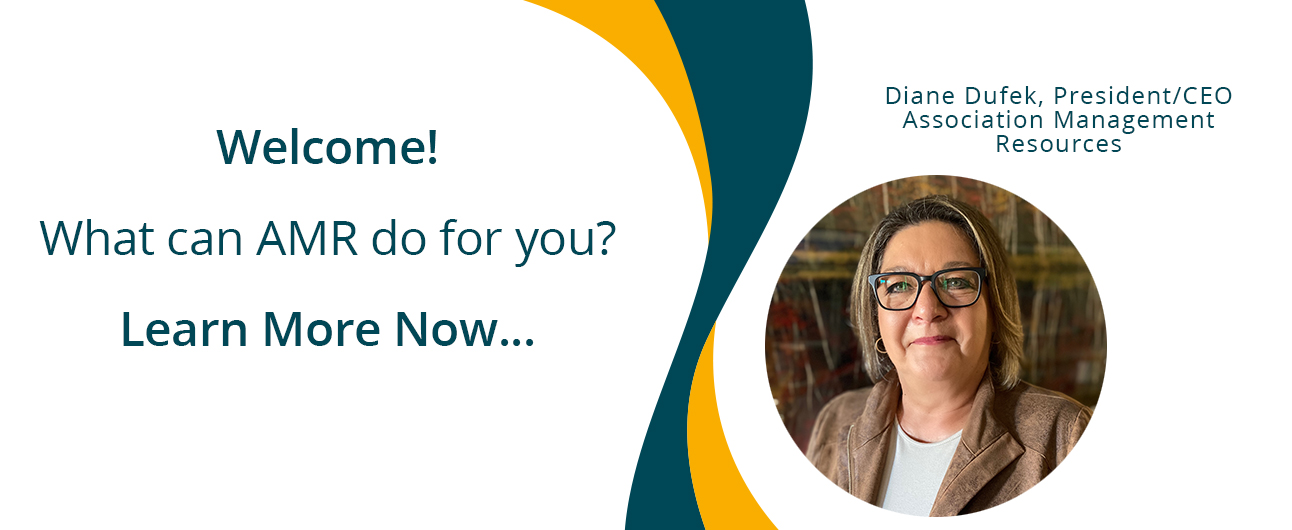 AMR is Your Association and Event Management Solution
Thank you for your interest in AMR. I am Diane Dufek, President and CEO of Association Management Resources. We are excited to introduce you to our AMR video series which profiles our company. 
These videos offer a glimpse into client successes, employee strategies and vendor relationships. We put our expertise to work to achieve your goals, and our AMR team is ready to work with you. 
The first video below is an introduction to our series and our culture at Association Management Resources. We specialize in small to medium sized non-profit associations and have extensive experience with onsite and virtual event management.
AMR provides you with a cost effective solution to meet your goals. An association management company is an excellent way to expand your management resources. Our 30+ years of experience bring expertise to every area of association management. Because we learn our client's culture first,  our team of experts will provide individual targeted solutions.
Our core values guide us and form the foundation on which we perform work and conduct ourselves, as we provide you with individualized services in every aspect of association management, event management and board governance. These core values include trust; honesty; integrity and respect; customer commitment; exemplary service; accountability and partnership. We look forward to hearing from you...
Learn More About AMR Success in Event and Association Management