The Association Management Solution
Association Management to Strengthen the
Health of Your Organization!
AMR is your solution to streamlined, affordable, association management. Imagine if you could take advantage of years of experience and tap into the collective knowledge of seasoned executives. No need to imagine! AMR can provide the association management services needed to achieve all of this and more!
Here are just a few of our association management services...
Financial
Financial Management • Accounting Services
Membership

 
Recruitment and Retention • Communications • Database Management • Dues Revenue Collection
Communications
Marketing • Website Design & Maintenance • Social Media Support • Publications • Email Marketing
Meetings and Events
Annual Meetings • Board Meetings • Annual Conferences • Workshops • Trade Shows • Golf Outings
Governance
Board Training/Development • Strategic Planning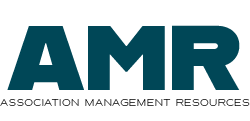 AMR produces results! We have been doing it for over 30 years. We partner with our clients to implement successful programs, processes, and best practices for association management.
Our collective years of experience, and continued investment in professional development for our staff, ensures that our clients are getting trained, expert support, this gives them long-term staffing and financial benefits!
Consistency and Experience
"Just as during my first year as your president in 2019, AMR (Association Management Resources) once again performed their duties admirably for our organization, especially considering these difficult times.? Our usual activities were strictly curtailed this year, but our Executive Director, Michelle Batora, our Executive Assistant, Tammy Zuker, and our event planner, Liv Hagerman continued to trudge forward to confront the obstacles faced and make this as successful year as could be had. Kudos to all of the AMR staff."
--Larry Feindt, MSPS Immediate Past President
"I can't imagine how I would have survived this past year as president without AMR. They are truly a full service management company. From being a sounding board, to setting up our conferences, to scheduling a Lansing advocacy day, to monitoring our finances, our association manager, Jennifer and her team have been outstanding."
--Kristy Faust, CRNA, MS, MBA, DNAP
Let's work together
AMR would be honored to have the opportunity to partner with your organization. We are looking forward to hearing from you.

Mailing Address:
37637 Five Mile Rd., #399
Livonia, MI 48154
2123 University Park Drive
Suite 100
Okemos, MI 48864
Phone: 734-677-2270

Copyright 2023 - Association Management Resources