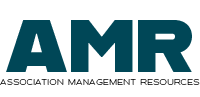 AMR Career Opportunities
AMR posts our career opportunities on this page when they are available.  Check back often for our latest openings.
CURRENT OPENINGS 5-17-21:
Executive Directors:
We are looking for individuals whose core values align with ours.  We need individuals with experience running non-profit associations.  This position is the key management leader and is responsible for overseeing the administration, programs' and successful strategic plan of the association.
Duties and responsibilities:
Plans, organizes, and strategically directs programs and activities of the Association to assure that objectives are attained, plans fulfilled, and member needs met.  Maintain effective internal and external relationships.  Maintain forward-looking programming that results in steady growth of the Association.
The Executive Director is responsible for managing many aspects an organization including:
Strategic planning

Board Governance

Leadership Development

Board and committee support

Financial management, including budgeting and reporting

Website management

Membership Development

Marketing

Program Development

Annual Conference
Skills/Qualifications:
Previous experience at the Executive Director level

Prior experience working with a Board of Directors or multi-stakeholder group

Knowledge and experience with all facets of association management

Financial management knowledge and experience

Adapt at cultivating key relationships within and external to an association

Able to work effectively in collaboration with diverse groups of people

Strategic planning and implementation experience (ability to drive an organization toward a unified vision)

Excellent customer service and interpersonal communication skills

Strong written and verbal communication skills

Strong multi-tasking and time management skills
Position location:  Flexible/hybrid (remote/office)
Send application letter, qualifications and desired compensation to vmoore@managedbyamr.com
Temporary, part-time virtual/on-site event planner
Job Description: 
We are looking for individuals whose core values align with ours!  These core values define our culture and the way we do business.  We need individuals with experience in running both virtual and on-site events and enjoy working with people providing excellent customer service.
Duties:
Set up and run the platforms, such as Zoom, used to conduct live events to ensure proper visual and sound quality

Facilitate meeting entry, breakout rooms and other coordination among facilitators, speakers, and participants.

Provide technical assistance and problem-solving during live event.

Extract recordings, chats and other artifacts to be provided to participant's post-event
Skills/Qualifications:
Prior experience managing virtual events

Strong technical skills and the ability to navigate several platforms simultaneously (i.e., Zoom, PowerPoint and virtual platform)

Proficiency of Zoom platform and features

Liaison between customers, technical team, and internal staff, with the ability to troubleshoot across teams

Knowledge of virtual event platforms

Prior experience and comfortable using all platforms of technology (i.e., Zoom, Teams, Microsoft Office Suite)

Ability to work with a diverse group of constituents

Ability to work in a fast-paced environment
Position location:  Virtual/on-site
Position opening:   Immediate
Send application letter and qualifications to jdickie@managedbyamr.com.
Let's work together
AMR would be honored to have the opportunity to partner with you. We are looking forward to hearing from you.

Mailing Address:
37637 Five Mile Rd., #399
Livonia, MI 48154
2123 University Park Drive
Suite 100
Okemos, MI 48864
Phone: 734-677-2270

Copyright 2021 - Association Management Resources