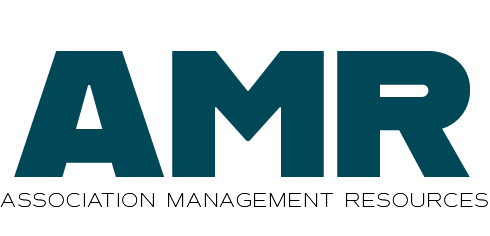 2.8 million members are served by Association Management Companies.
These are the top five industries represented by those AMCs...





FUN FACT: There are over 600 AMCs in operation Worldwide!

What is an Association Management Company?


An Association Management Company (AMC) is a for-profit business that provides professional management and administrative services to associations.
Association management companies provide a centralized office that serves as your association's headquarters. Costs for the professional offices are shared by other association clients at the AMC. This increases their resources without major capital investment. Based on the concept of shared resources, specialists are drawn from the pool of personnel resources and assigned on as-needed basis.
There are more than 600 association management companies (AMCs) in operation worldwide. They support several thousand organizations with collective budgets exceeding $1 billion. The combined number of members constitutes the fourth largest city in the U.S., behind only New York, Los Angeles, and Chicago!
By maintaining the services of an AMC, you don't have to worry about continuity of services. As an experienced association management company, AMR deals with employee issues; makes sure staff is trained and up-to-date on the latest trends and best practices in the industry; ensures sound financial systems for security and accountability are in place (the key to fulfilling the board's fiduciary duty); and achieves the best possible buying power.
For more information on AMCs visit
Let's work together
AMR would be honored to have the opportunity to partner with your organization. We are looking forward to hearing from you.

Mailing Address:
37637 Five Mile Rd., #399
Livonia, MI 48154
2123 University Park Drive
Suite 100
Okemos, MI 48864
Phone: 734-677-2270

Copyright 2023 - Association Management Resources